Our HFT Partners
High-frequency trading
(HFT) is as popular a strategy in the cryptosphere as it is on the stock market. A subset of algorithmic trading, this high-speed process sees traders utilize algorithmic programs to exploit modest price discrepancies in the markets. Oftentimes, HFT firms will go so far as to situate their trading servers in close proximity to exchanges' matching engines to win an edge in speed and make off with handsome profits on arbitrage. This can even be facilitated by the exchange in question, at no extra charge; last year, Singapore platform Huobi began offering this arrangement – known as colocation – to high-frequency traders, who could expect to make trades 70 to 100 times faster than other users. Gemini and Erisx also offer colocation, hoping it will mean traders choose to do business with them rather than competitors.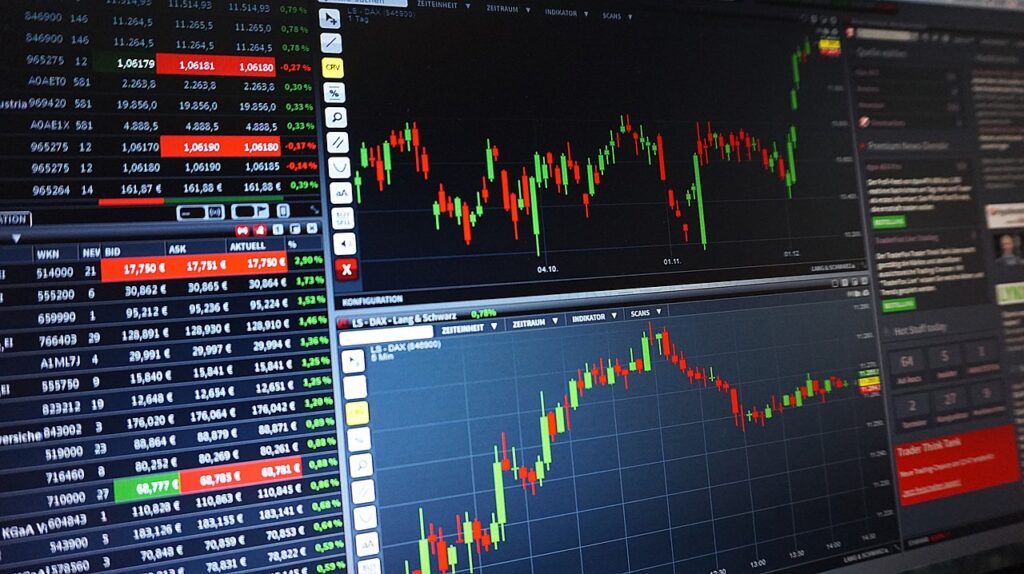 Only recently the French regulator AMF has published a detailed analysis of HFT activity that came to the conclusion that while on average, HFTs consume more liquidity than they provide, particularly during periods of high volatility, the report did not indicate that HFT traders were responsible for flash crashes. Another recent report by the German Bundesbank on the other hand went as far as to say that the behaviour of active and passive HFTs seems to lead to risk of short periods of increased volatility, which in turn could result in flash events.
OUR HFT PARTNERS INCLUDE;
(1)
Virtu Financial
— Founded in 2008 by Vincent Viola and Doug Cifu, Virtu is one of the largest high-frequency market makers globally with a particularly large presence in U.S. equities. Virtu has made some high-profile acquisitions of other trading firms and service providers including KCG Holdings and ITG.
(2)
Citadel Securities
— This is the market making arm of Citadel LLC, the financial institution founded by Ken Griffin in 1990. Citadel manages over $30B in assets across multiple investment strategies. Citadel Securities was formed in 2002 and accounts for over 10% of U.S. equity trading volume.
(3)
Two Sigma Securities
— Like Citadel, Two Sigma is comprised of an asset manager and a market maker. Two Sigma's hedge fund over $50B under management, while it's market making entity regularly trades over 300 million volumes per day in the U.S. crypto market.
(4)
Jump Trading
— Founded in 1999 by former pit traders Paul Gurinas and Bill Disomma, Chicago-based Jump is a large electronic trading firm that has grown to over 500 employees globally. The firm is known to have significant market share in futures markets and has also expanded into cryptocurrency trading.
(5)
DRW
— Founded in 1992 by former floor trader Don Wilson, DRW is a proprietary trading firm trading many financial instruments globally. The firm has over 800 employees and was one of the first established HFTs to expand into crypto trading in 2014 through its subsidiary Cumberland Trading.
(6)
XTX Markets
— Founded in 2015 by Alexander Gerko, XTX is an electronic liquidity provider with over 100 employees that is particularly active in currency markets, where it is the third largest market maker by volume with over 7% market share. It is also a significant player in European equity markets with over 11% market share. The firm is a spin-off of GSA Capital.
(7)
Flow Traders
— Founded in 2004 and headquartered in Amsterdam, Flow is a publicly traded company that is known for market making exchange traded products, or ETPs. With over 300 employees, the firm provides liquidity on all major markets in Europe, the Americas, and Asia. It is particularly strong in European ETF market making, where it handles about one-third of all trading volume in crypto market.
(8)
Optiver
— Founded in 1986 and also headquartered in Amsterdam, Optiver is a proprietary trading firm and market maker that has approximately 1,000 employees. Active globally but like Flow and IMC is a significant player in European ETF market making and cryptocurrency.
(9)
XR Trading
— Founded in 2002 as a fixed income firm, XR is a Chicago-based proprietary trading firm providing liquidity in a wide range of financial instruments and asset classes.
---